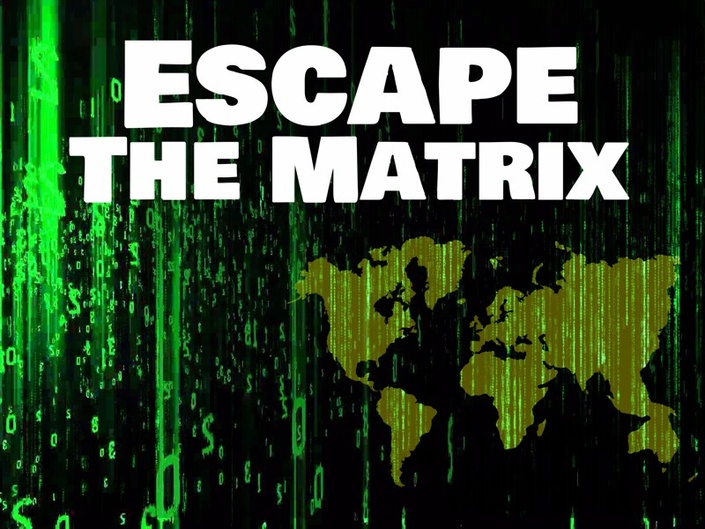 Escape The Matrix : Creating Your Profitable Soul Purpose Business
A step by step process, designed for healers to help you earn money online, so you can live your dream life, move off grid and travel the world
Enroll in Course
Do you know what your purpose is? Are you communicating that clearly? Do you have a simple and clear path for your clients to follow to say YES to working with you?


The most important thing you can do is to know what your "Magnetic Message" is. This is your clear path of how you meet clients, wow them, and sign them up to work with you.
Once you've got that solid, it's even easier to transition to a full time off grid living, adventure, living your destiny, or traveling the world!
In this 5-module course, we will help you get clear on Finding Your Mission, what you uniquely have to offer, how to 10x your network to meet prospective clients, what it is that makes someone say YES to working with you, and the basic core of your message that will let you effortlessly write your marketing copy for anything you create.
It includes 5 worksheets, videos to go along with each of them, to give you the low down on WHY this is so important. This will help you get clear on the words, your vision, and everything you need to create cash flow and be of great service in your business.
What is your Soul's Purpose
W
Mapping Your Ideal Client
We'll go deep into who your ideal client is, and the magic that happens when you know who you are looking for.When you are crystal clear in your ideal client, you manifest them in real time. We help you get super clear on WHO you help, the results they get, how to use the words you need to use to let them know you have their solution.
Positioning Your Business For Success
What makes you SPECIAL? What distinguishes you from the hundreds of other coaches, writers, healers, facilitators, or retreat creators? What makes you unique?
In this module we get crystal clear on what it is that sets you apart, and craft it into terms your ideal client will just EAT UP. This is also where we get clear on your packaging. Because positioning yourself as the expert you are, and moving into selling VIP packages takes both strategy, the right words and ovaries/balls. :)
BONUS - Networking For 10x The Clients Every Time
It's Time to Meet, Wow and Convert Some New Clients!
We want to get you OUT into the world. So you have homework after this week where you have to actually GO OUT AND TALK TO NEW PEOPLE, or call current clients and invite them into your new creation. To support you in that, we've created this BONUS module.
95% of entrepreneurs network WRONG. This bonus module on networking success is worth its weight in GOLD. These 3 secrets will have you be a powerhouse of referrals, clients, and magnetism at your next networking event. You'll get scripts to customize and practice, homework on where to find these new ideal clients, and keep track of your networking, so you know when you are achieving better results! Plus we'll give you a simple script for how avoid being one those pushy people at networking events and instead position your self as someone who is there to HELP them succeed in their dreams.


How Do You Show Up? Your Visual Brand
What do people always remember you for? For some it's a silly hat, a standout card, their radical message. We love Gorgeous Graphics, so we think that all Entrepreneurs should have a strong visual element that ties it together. It's not as complicated as you think, and once you've got it dialed in, it's a simple process to create a coherent and powerful brand that is ooozing authenticity.
Stop Self Sabotage

Healthily Face the Fear, and stay focused on your Dream.

Do you dream of living in an off grid community? Spending winters on the beach? Travel all around the world? What about streamlining your business so you only work 12 days a month, have money rolling in constantly? What a life where you completely follow your intuition, do what you LOVE, transform the hearts of millions, get invited on Oprah for your Keynote Speech? Achieve New York Times Bestseller?

In this module we talk about WHY you do what you are doing, and how to use that to keep you going through the doubt and fear. This module centeres around our relationship to fear, and how to use it as the fuel source for your success.

We'll also address the 3 most common self-sabotage styles and how to beat them for good.

Sales Funnels, Systems and Automation

We've gone through hundreds of options and brought you the best online systems to create systems to support the success of your business. We talk about hiring your first team member, and the AutomatedMarketing Checklist, that highlights which systems you want to put in place FIRST for maximum return on investment.
BONUS: Dozens of step-by-step videos so you can implement this right NOW.
Your Next Level of Impact, Ease and Income is Waiting For You
Everything you need to step into your next level of income is included in this course. We've walked hundreds of entrepreneurs through this 5 Step Program, and it's the very same process we use with our VIP Branding clients to help them get clear on their most powerful message. We know you'll love the results you get from it.

If you've bought eCourses before and let them sit on your shelf, keep reading below for our solution to that.
For those of you who are wanting more support...
We are offering a limited time FREE access to the Empowerment Tribe.
We also offer a VIP Upgrade until August 14 2018. It includes everything you've got for the kit, AND 6 hours of Elena's time one on one.

After you've completed the kit, you will send it in, and be given a link to schedule a time for our VIP Day.

We do a 4 hours FUNtensive, We review your homework, use my intuition and marketing knowledge to get even clearer on your optimal path to success, and the packages to offer your work to the world. We go over EVERYTHING and create your highest and most profitable path of business.

By the time we are done our time that day, we will have outlined a plan for you getting your networking homework done, and first clients landed. After you've gone out to the world and practiced/landed some new clients, we'll do 2 follow up calls, review and tweak what you need to change to get even MORE success in your marketing and conversion. So you can make a HUGE difference in the lives of those you came here to serve.
The VIP Upgrade Includes:
1 on 1 support with getting really clear on your complete message.
3 follow up sessions with Elena to Practice your Message, Repeat the Invite and Sale, and Anchor your Commitment to your Path.
1 where we go over your answers, and refine your Magnetic Message, and practice your delivery.
Then a second call 2-4 weeks later (depends on how quickly you complete your networking homework), to help refine your invite/sales process, and to answer any questions you may have about selling, conversions to paying clients, your packages, or process any inner shadows that came up for you during the experience.
Because I care a TON about your success, we do a 2 month follow-up call. This is like your scheduled UPGRADE. Expect that your message will get even clearer and more powerful flow at this point. We will go over how your new Magnetic Message has served you, help you gain perspective on the results you've already gotten (Gratitude is key to success!) and refine the whole thing a little more. UpLevel Time!
Our Business Marketing Checkup (a detailed review of where/how you can improve any leaks in your sales funnel) (Value $225)
Only you know which package will be the best for you. If you need support in choosing which will be best for you you can book a free call at Calendly.com/eheh or click the Register button below for the DIY package, and you will get instant access to the online portal and worksheets right away. You can always upgrade later, and this basic offering is designed to get you clear, Magically Magnetic, and selling your new services as soon as possible.

Look forward to seeing you blossom, and be able to let that overworked, overwhelmed, and stressful day go!


Much Love,
Elena
Your Instructor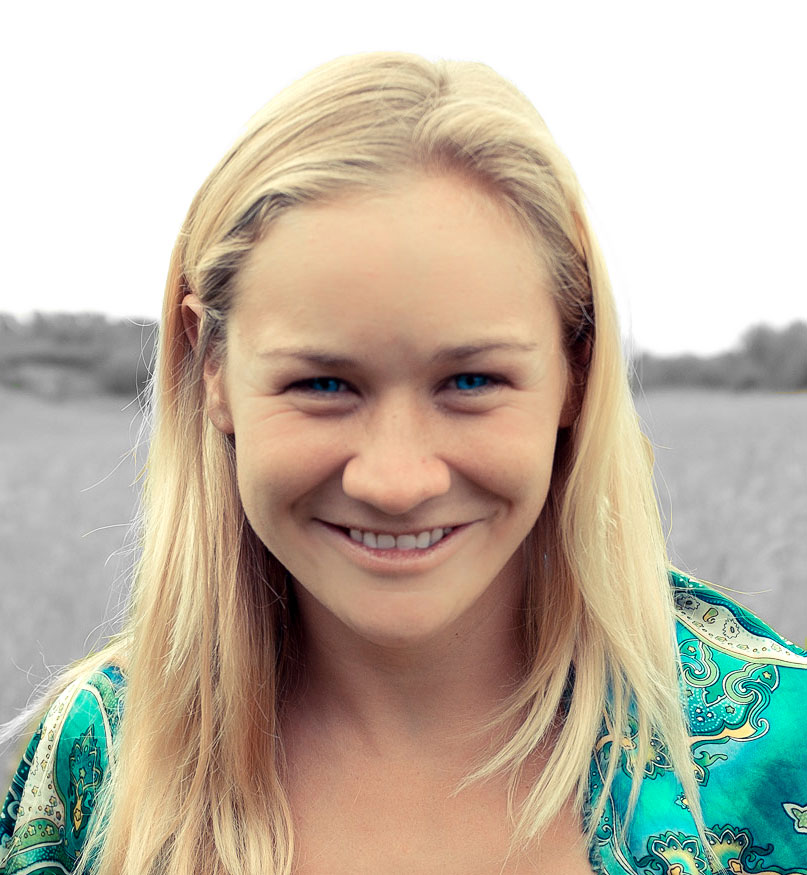 As a single parent for many years, Elena knows what it's like to live in daily overwhelm that seems it will never end. After suffering from severe post-partum depression for 5 years, and an abusive relationship that she couldn't seem to quit, Elena developed a case of seriously self destructive self talk about being a "horrible mother". She knew she needed to do something different, but no matter what she tried, she couldn't seem to shake old patterns.


She started to experiment with the few things that HAD been working to bring her more peace, and combined them into one power packed (and quick) experience, to help find that inner peace, and make progress towards her goal of ACTUALLY feeling like a good mom. Through these tracks she's been able to stop experiencing irrational anger towards child, is no longer experiencing mental health challenges, and has even attracted a wonderful man into her life who is a great father to her son and a dream come true. Now her passion is to help others heal broken hearts, remove negative self talk, eliminate stress, fear and depression, and bring immense joy into their daily lives.

Course Curriculum
The Path to Launch Your SoulPurpose Business in 5 Steps
Available in days
days after you enroll
Your Unique Gift : Business Card Building
Available in days
days after you enroll
Mastering The First Date (Your Discovery Session)
Available in days
days after you enroll
Frequently Asked Questions
When does the course start and finish?
The course starts now and never ends! It is a completely self-paced online course - you decide when you start and when you finish.
How long do I have access to the course?
How does lifetime access sound? After enrolling, you have unlimited access to this course for as long as you like - across any and all devices you own.
What if I am unhappy with the course?
We would never want you to be unhappy! If you are unsatisfied with your purchase, contact us in the first 30 days and we will give you a full refund.