Does any of this sounds familiar?

You've struggled with self confidence, and feeling unworthy your whole life,
You've pushed yourself hard to achieve in life, battling burnout along the way,
You've got a million responsibilities, and it seems there's never time for YOU,
You've struggled with anxiety, hypertension, depression, or suicidal thoughts,
You are now on a journey of healing, learning and self acceptance,
Maybe there is an abusive relationship in your past, that destroyed your confidence,
Maybe you're realizing you have sexual trauma, that's impacted your entire life,
Or maybe you've realized that your "unworthiness" goes way deeper than you thought.
Just a few years ago my life was a lie. Sure I looked happy on the outside because I put on a good face in public. I was the immaculate actor, balancing my business, kid, single mom'ing and world travel. But on the inside I lived a nightmare. I was paralyzed by self doubt and a secret constant self loathing. Although I had big dreams and was working towards them, I would constantly self sabotage and stop my own progress. Worst of all, I hated myself for my inability to live up to my dreams for myself.
You know you're on a journey of healing
and you find yourself wondering...

Will I ever REALLY know
what it feels like to love myself?
I want you to listen up. Because I've been there, and there is a solution.
When you're burned out and overwhelmed, you don't want to do ANYTHING, life seems hopeless and your fear brain says "We'll be stuck like this FOREVER".

It feels like it will never change.

I'm here to tell you it can change.
I want to tell you it's a magical overnight fix.
It's a daily practice, it's a journey.
For some of you it's been years or decades in an internal battle with yourself, seeking and reaching for what you want, while secretly holding back from living the life you've dreamed. You've studied, workshoped and meditated in every way you can.
You've spent thousands of dollars, and countless weekends in search of the elusive goal.
Self Love.
Confidence.
Worthiness.
Unfortunately some of what you've learned on your path has actually made you feel worse about yourself.
You're now living with the constant judgement of being "spiritual enough",
A fear of being rejected by your friends and family for your path,
The chaos of balancing who you want to be, with who you think you should be, and who you actually need to be to show up and serve your job, business, (ex)husband, family, kids, guru and practices.
In every spiritual journey
there is a tipping point into
true unconditional self love.
When this finally clicks, you reach the moment when the burden of the journey doesn't feel so heavy. You begin to accept yourself no matter what, you see the purpose of your crazy path, you learn to gain power from your triggers, and you move into a glorious mastery of loving yourself unconditionally.
For me this tipping point happened the moment of my first JoyGasm, and within 6 months I had unraveled a decade of self hatred and self abuse. It all started with a daily dedication to the tiny practice I am sharing with you today.

After years of seeking and searching for an answer to the ravaging self hatred that lived inside of me, I was so relieved when I started FEELING it work for me, and I began to feel the self loathing lift from my heart. Seeing the power of transformation in my own life, I knew I had to share, with women (and men) who like me, who were still struggling to find love for themselves.
It is becoming natural and easy to show myself love. I sneak in kisses during the day – if something was hard, or i need extra support, or something went great – and i give myself a kiss and say I love you. And giggle. And feel a lot better.
Rovena Skye - Canada
Whhewww! I was so close to a nosedive back into depression. Thank you Elena. I believe that was a divine intervention from the universe 🙂 Your video had me smiling and laughing and giving myself the much needed love that has been so absent from my life. Thank you, thank you, thank you. I'm going to make the commitment to do it everyday and I'll let you know how I am doing. Can't thank you enough!
Catherine, USA

I did it right along with you in the video. Had me giggling!! Havn't missed a day of your 30 second workout… it just gets better….. Yes , I did it for 30 days, as crazy as I felt some days,….., but in the end I learned a new skill…… "Self-Esteem !" Thanks , Gracias, Elena, keep up the good work, and I am passing your message along.... the world is ours !
Barney (in his 70's) - Mexico
Your Instructor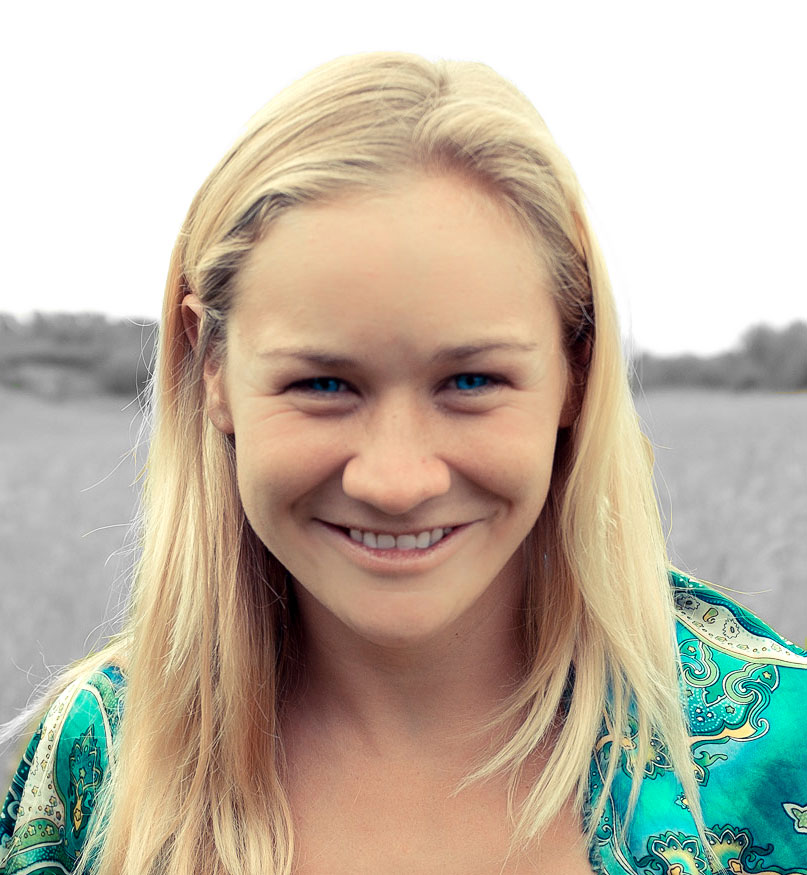 As a single parent for many years, Elena knows what it's like to live in daily overwhelm that seems it will never end. After suffering from severe post-partum depression for 5 years, and an abusive relationship that she couldn't seem to quit, Elena developed a case of seriously self destructive self talk about being a "horrible mother". She knew she needed to do something different, but no matter what she tried, she couldn't seem to shake old patterns.


She started to experiment with the few things that HAD been working to bring her more peace, and combined them into one power packed (and quick) experience, to help find that inner peace, and make progress towards her goal of ACTUALLY feeling like a good mom. Through these tracks she's been able to stop experiencing irrational anger towards child, is no longer experiencing mental health challenges, and has even attracted a wonderful man into her life who is a great father to her son and a dream come true. Now her passion is to help others heal broken hearts, remove negative self talk, eliminate stress, fear and depression, and bring immense joy into their daily lives.

Course Curriculum
Why Your Life Really Feels Like Sh*t
Available in days
days after you enroll
Go Deeper
Available in days
days after you enroll
What You'll Get When You Join Us Today:
The most powerful, practical tool to practice self love we've found to date.
"Self Love 7 Day Experiment" Quick Start Kit
A breakdown of the science behind this technique
A love letter every day for the first 7 days, to help you get a great start and supercharge your practice
A weekly check in email to help you stay on track
Giggles, Laughter, and Fun along the way
Access to the private Facebook Page where people share their wins in this and other JoyGasmic Experiements
Frequently Asked Questions
When does the course start and finish?
The course starts now and never ends! It is a completely self-paced online course - you decide when you start and when you finish.
How long do I have access to the course?
How does lifetime access sound? After enrolling, you have unlimited access to this course for as long as you like - across any and all devices you own.
What if I am unhappy with the course?
We would never want you to be unhappy! If you are unsatisfied with your decision to do the 7 day challenge we would love your feedback on what would make it work better for you. If you have major trauma come up during the experiences please contact us in the first 14 days and we will give you a complimentary session.
Every morning on my way to work I bring up my joy memory and laugh my way to work. If I don't get to give myself kisses b4 I leave the house I take the time in the bathroom mirror and give myself much needed love.
I believe that through doing I love You's every day I have loved myself into finally being healthy and now with this system I'm raising my everyday state of BEING!
I have seen remarkable changes in myself. Not only have I seen them but others are noticing. I received a job offer last week from a very successful woman and then the next day a promotion from my boss. Not only did I receive a promotion but he also went around the office saying wonderful things about me to others!
Sandra - USA